News from Villa Maroulas, Crete holiday villa 2014
30/12/2014
Villa Maroulas, villa Candice in Crete
In our beautiful Venetian village of Maroulas, you'll find plenty of luxury accommodation for rent.The last holyday rental, Villa Candice, with 4 bedrooms, is very close to Villa Maroulas and also an old olive oil factory from 15th century. Villa Euphoria is, as well, an old Venetian house for rent in Crete The village of Maroulas or Maroylas, situated on hill, a few minutes away from the sea, is the perfect place for visiting Crete. There are traditional tavernas reachable by foot. The beautiful town of Rethymno as well as the famous Monastery of Arkady are only a few km from the village.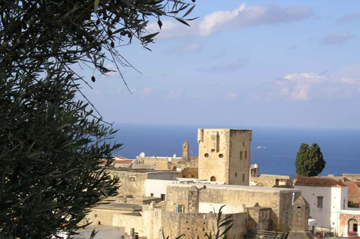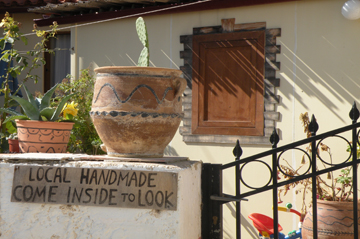 ---
11/12/2014
Greek or Turkish coffee ?
Turkish or Greek coffee are a method of preparation, not a kind of coffee. Beans for Turkish/Greek coffee are ground to the finest possible powder directly boiled in water. Just as the coffee comes to the boil, the pot is removed from the fire. It is usually kept off the heat for a short time until all the ground coffee falls in the bottom of the cup.Turkish or Greek coffee are normally prepared using a narrow-topped small boiling pot called briki. Traditionally, the pot is made of copper and has a wooden handle. We usually drink it very hot during summer holiday as well as during winter in Crete, served with some sweet delights. You will find all the equipement to prepare your own Greek coffee in the villa Maroulas.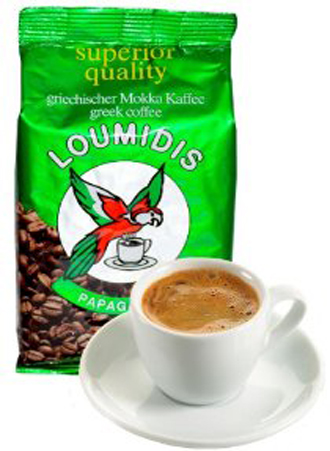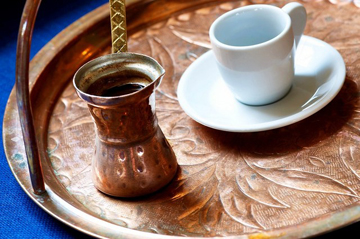 ---
03/12/2014
Crete island during the winter
We would like to offer you the possibility to spend holliday during the winter in Crete. With our accommodation in the small village of Maroulas you will find, fire place, big cinema screen 3 meters and heated swimmingpool, we can organize also amazing excursions. During the winter in Crete, there are several opportunities in our area !!! The winter temperatures in the island rarely sees below 10 degrees anywhere, except on its mountains of course Also, Christmas in Crete is relax and full of charm.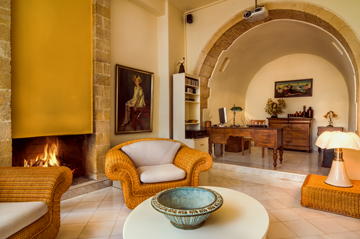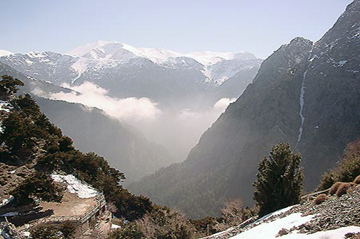 ---
18/11/2014
Winther in Crete
Winter holiday in Crete in Villa Maroulas we provides all the comfort and luxury.you will need.Heated swimming pool and jaccuzzi, wood fireplace in the living room, and mega cinema screen...Visiting the island between December and Easter to discover its natural beauty. If you are looking for somewhere truly amazing to go off-season, consider Crete like magic location, note also that our experience allows us to propose you many different services and to organise events.. just ask !!!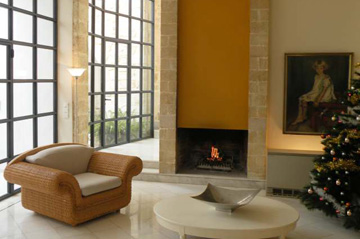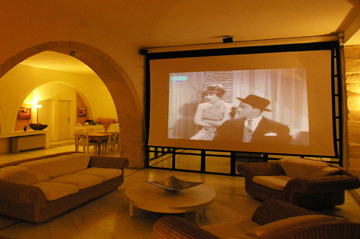 ---
07/05/2014
handmade leather bag from Karras shop in Rethymnon
Leather has played an important role in the development of civilisation, He has used hides to make clothing, but a handmade leather bag bearing the "KARRAS" name is the result of 30 years of work based on the Italian art of leather elaboration. All "KARRAS" products are guaranteed with unique items to have a long lifespan and be durable based on the high quality of "GIAKOUMAKI" leathers that we select and use in our range During the Ventian period in Crete leather was used for all kinds of purposes, the town of Rethymnon had a tannery, situated on the local stream, just ask us to visit this place during your holidays in Crete.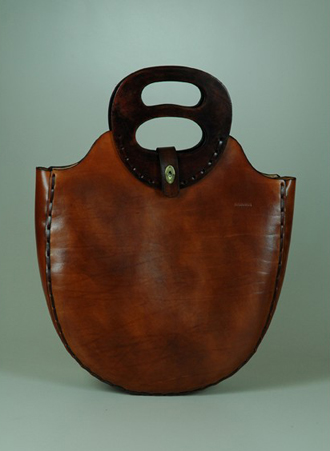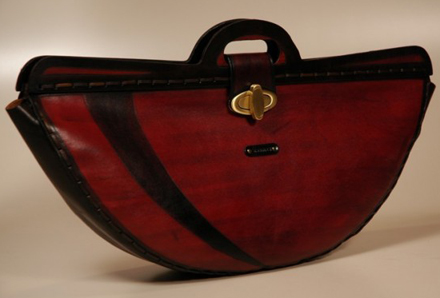 ---
25/04/2014
Villa Maroulas holiday villa with heated pool
Even if Crete is one of the southest island of Europe, winters are a little cold to swin in a pool. The one of Villa Maroulas, well integrated in the architecture and respecting the esthetic of the house is full of privacy and now heated. Have you thought, when you book your winter holyday in Crete, to check if you can also enjoy the swimming pool.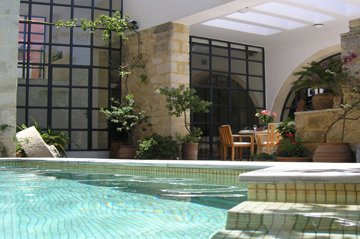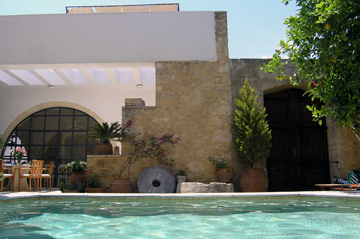 ---
10/03/2014
Carnaval of Rethymno Crete
A 100 year has completed this year from the day that a group of people of Rethymno with favourable and optimistic views, decided to bring color and love to everyday life of the city during the Carnival season.We invite you to create that experience yourself and to live it. You will never forget your holidays in Crete during the winter in Rethymno !!!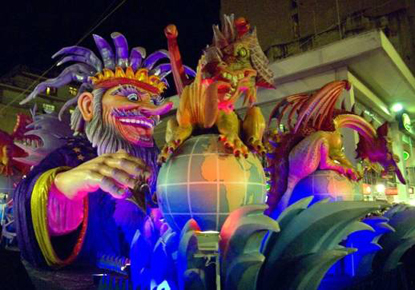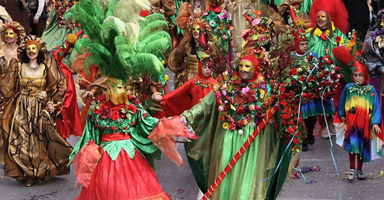 ---
07/02/2014
Olive oil from Crete
Olive oil continues to grow in known benefits, and is a vital part of the health-giving "Mediterranean" diet which was based on the classic diet of Crete. The Agricultural Co-operative of Rethymno, produces one of the finest extra virgin olive oil. you will also find a small factory of olive oil near the villa Maroulas to visit during your holidays in Crete Note: Greeks were the first to cultivate the olive tree in about 2600 BC and during the Minoan Era olive oil served as the foundation of the ancient Cretan economy... in our cellar you will find at your disposal, various kinds of olive oil to taste during your vacation.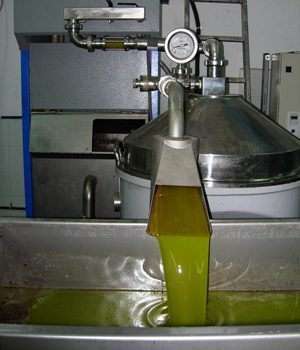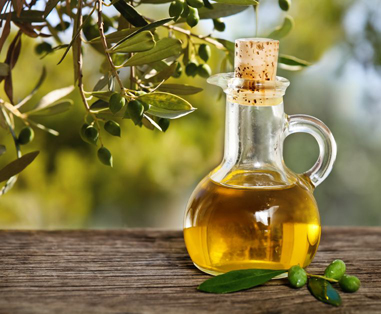 ---
27/01/2014
Gavdos, peaceful heaven with stunning beaches
Gavdos near Crete is a tiny island in the middle of the Libyan Sea, located 26 nautical miles south from Sfakia. Gavdos used to be the homeland of Calypso and today is one of the last untouched paradises in the world. In the 1930s the island was used as a place of exile for communists.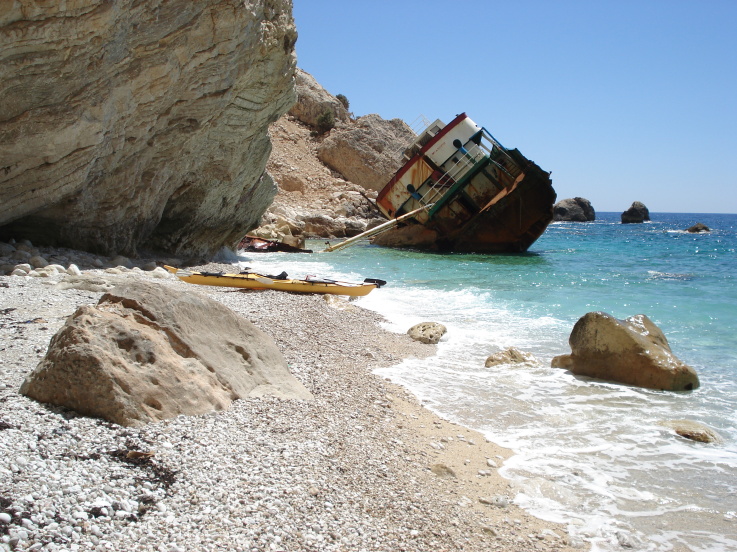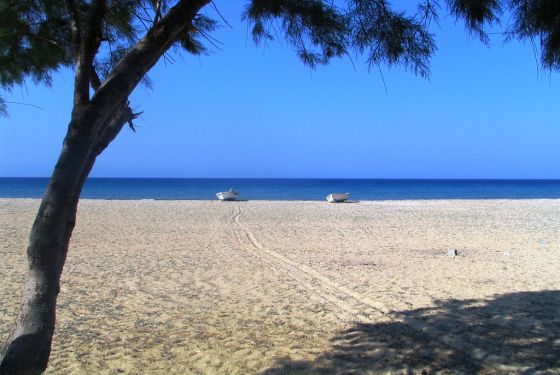 ---
21/01/2014
Gavdos Island is located 50 kilometres south of Crete
The total population of Gavdos island is about 152 people, in reality, fewer than 50 people live permanently. No Vacation rentals, no luxury holiday home no villa to rent !!! just some basic studios and rooms to rent for one or two days. Visit the beach of AG. Ioanis, 20 min walk towards the west is one of the best beaches, the water is crystal clear with blue-green hues. For more info just ask!!! us !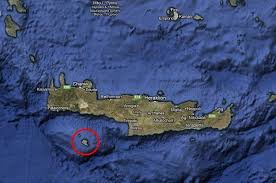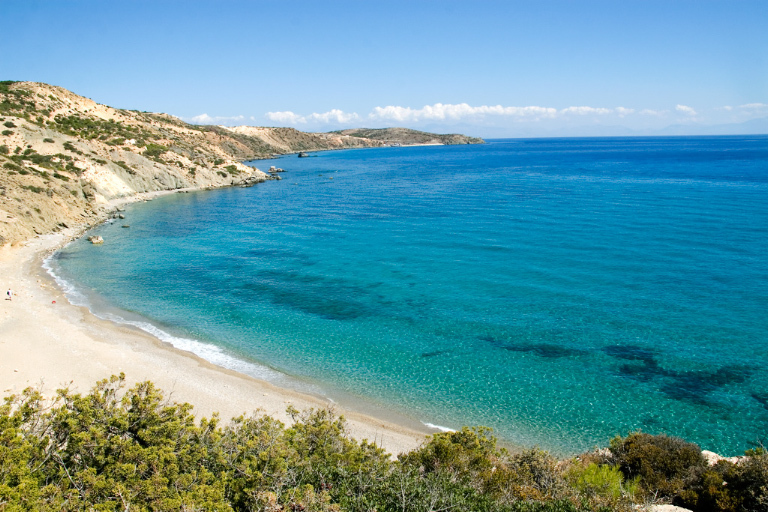 ---