News from Villa Maroulas, Crete rentals 2012
31/12/2012
Cat in Crete the iconic images of Greece
When living in Crete or comming for holiday in the summer, it is easy to have a very good relationship with cats of the island There are 3 types of cat in Crete, the mysterious wild one 'Fourogatos', the semi-domestics and the true pet cat. usually comming from the continent by an ex-pat Cats in Crete evince some of the most iconic images of Greece and Greek Island life. Minoans also had cats and other exotic pets; even lions may have survived on the island of Crete until the priimal of Minoan civilization Near the villa Maroulas and in the village, we have a few cats whoos live off the benevolence of holiday visitors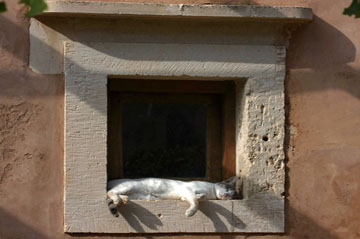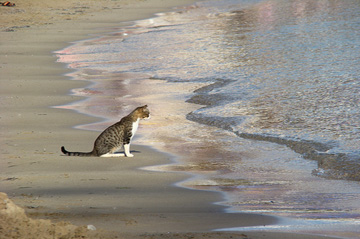 ---
21/12/2012
Crete villas holidays in Agios Nikolaos
Agios Nikolaos, often dubbed the Cretean St Tropez, is the eastern tourist centre for holiday in Crete, retaining the picturesque character of the original town with all the facilities and activities of a typical Cretean holiday resort or holidays villas with very busy beaches, just the town has three faces to the sea and this is magic. for beaches the most attractive one would be Ammoudi beach 300 meters from the harbour, If you like good beaches than Elounda beach is not far away. Here the Venetians had their fortress Mirabello Agios Nikolaos' shops and restaurants offer a selection of original food products and delicacies We think it is a beautiful place to visit but just do not correspond to the real Cretean style.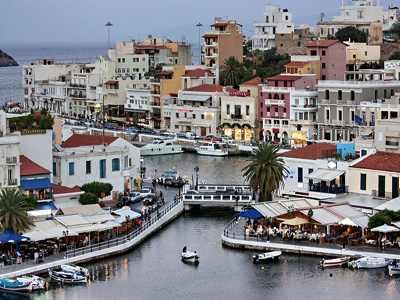 ---
17/12/2012
Visit the Spinalonga island near Elounda from Villa Maroulas
Spinalonga in Crete also known as Kalydon (as it is often shown on maps). The island is an arid and barren rocky islet with an area of 8.5 hectares close of the natural port and village of Elounda in the Lasithi prefecture of Crete Acquired from the Byzantine Empire at the start of the 30 century Spinalonga was to become a crucial part of the Venetian powerbase on Crete for the next 4 centuries In 1903, a leper colony was established until 1957, to isolate people suffering from Hansen's Disease from the healthy population. Uninhabited since 1962 when the last priest had remembered the fifth annivesary of the last resident death and burial on the island in 1957. Boats offer regular trips to and from the island. We can organised guided trips to the island from de villa Maroulas, and you can ask about shared or exclusive boat trips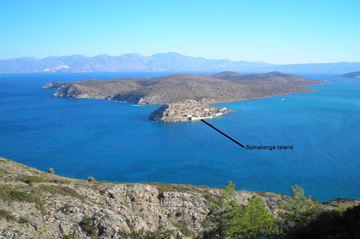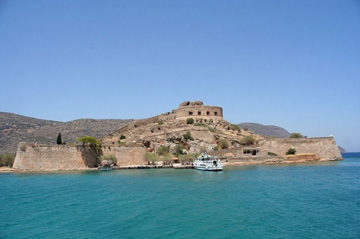 ---
08/12/2012
Kournas the only natural freshwater lake in Crete near Rethymno
The only natural freshwater lake in Crete with highly transparent water. Kournas lake in the Georgioupoli municipality was known as Lake Koressia in antiquity but later took its current name from the Arabic word for lake. the lake of Kournas in Crete retains its beauty, the White Mountains reflected in the mirror-like waters and there are still some pleasent tavernas right by the lake. just a few km from the Villa Maroulas and 20 km from the town of Rethymno . Lots of people enjoying the water in and also there's the possibility to rent pedal boats to explore the lake..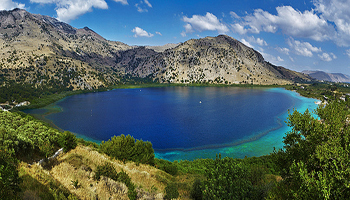 ---
30/11/2012
Cretan nutrition and diet in Crete vacation rentals
Following scientific research and statistical analyses, the Cretan nutrition and diet has been proven to promote health and longevity It consists almost exclusively of products that the people of the island of Crete produce naturally, Fresh vegetables, lots of olive oil have proved ideal for less heart disease Virgin Olive oil as the principal fat, replacing other fats and oils. Salads of fresh vegetables are an indispensable dish of the Cretan cuisine, incomparable when cooked in Extra Virgin Olive oil. In Rethymnon center and in the house, we can propose you cooking lessons during you vacation with many cretan dishes. The kitchen in the Villa Maroulas is very well equiped, as well as the supermarket around the village propose many local product.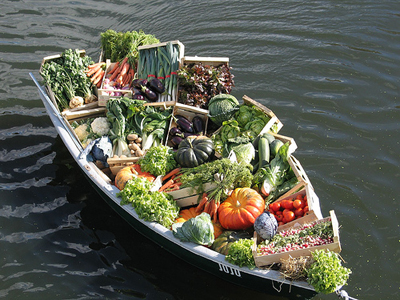 ---
13/11/2012
The village of Maroulas villas
Maroulas is an 900 year old village built around many fortified towers and olive press, and is located just 8 km away from the city of Rethymnon.The Turkish and Venetian traditional architecture influences are visible and still well preserved. In 1980, Maroulas has been listed for its historical monuments by the greek archeological authorities, and for some of its houses including Villa Maroulas holiday vacation home that can accommodate up to 12 guests with 5 bedrooms. You find also behind Villa Candice who is not so luminous but with also a nice sea view. Moreover, you find the famous Temple of Prophet Elias constructed at the top of the hill with a magnificent view of Rethymnon and the Cretan Sea.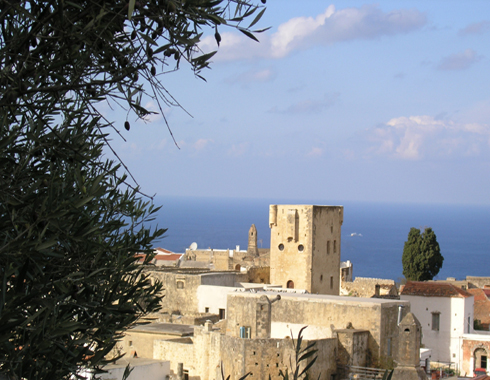 ---
08/11/2012
winter holiday in Crete
There is no "best time" to visit Crete, and to rent a villa for holidays it depends on what you are looking for. Between January and March, you find win and cold but the country side is green and the new olive oil is ready for salad, and some people swim all year round in the sea in January most Cretan resting or working already for the new season. Usually, in April, it's time for holidays and easter, it's a big event in Greece, and all famillies are working for it. New paint, new garden, new clothes,.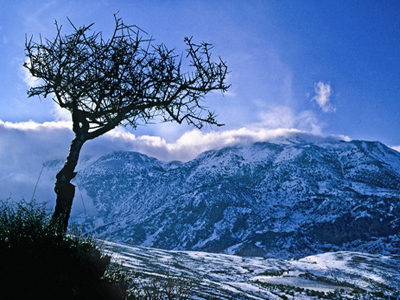 ---
17/10/2012
Argyroupolis spring
Argyroupolis village situated in the hinterlands of Rethimnon in crete just 31 kms from the villa maroulas. the village is famous for the springs of river Mouselas and is built on the remains of the ancient city of Lappa and there is plenty to explore. The village is built on the slope of an imposing mountain an the village is a watery oasis formed by mountain springs The water flow was used to power mills and diverted into water tank. Ancient water pools and stony aqueducts are still completely visible, is plenty to explore.this nice place also the sound of flowing water can be heard everywhere is a perfect place for lingering over lunch in one of the local tavernas like the vieux moulin and to eat the magic pita of dils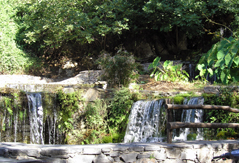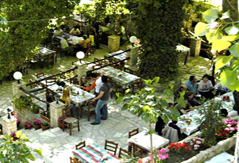 ---
05/10/2012
Crete vacation villas rentals
LOOK AT HIS !!! One of the most impressive fantastic isolated beach with deep azure water, it is completely unknow to the most people huge marble rocks are standing hight to protect the site from the bad weather , Locate near the village of Chordaki and near the airport of Souda (chania) Villa Maroulas keep it like a secret do you want a itinerary to go from or crete vacation villas rentals ? ok definitely the acces to this paradise beach is not simple, you must to trek in the montain for 1 hour, but with our sailboat it is very easy !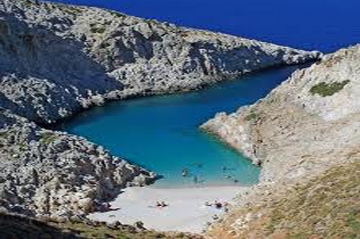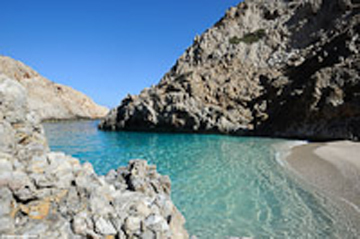 ---
22/09/2012
Villa Maroulas holidays rentals crete near Ligres beach
Ligres is located near Triopetra, 51km south of Rethymno and 7km south of the village Kerames just 1h from the Villa Maroulas, at the foot of the imposing mount of Siderotas. An ideal place to discover a magical virgin beach of Crete whit crystaline wathers a traditional holidays rentals and tavern with fresh fish and local cuisine waiting for you !!!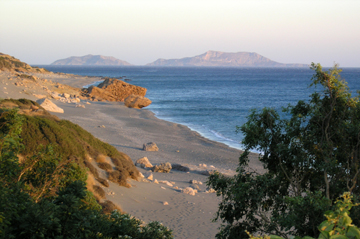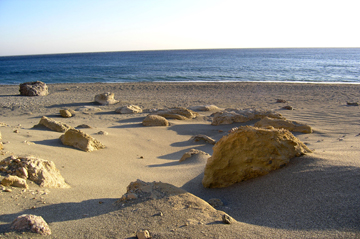 ---
15/08/2012
Iraklion the world of Minoan
Iraklion is home to the world's only comprehensive collection of Minoan artifacts in Crete,and it's the gateway to Knossos, the major Minoan palace site. Beyond that, ithas magnificent fortified walls and several other testimonies to the Venetians' timeof power.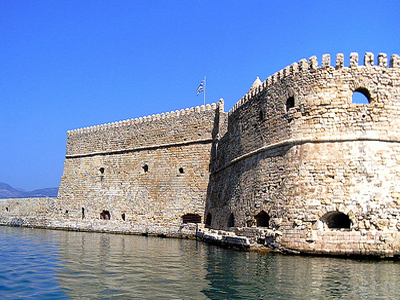 ---
09/08/2012
The Island of Crete is a magic place to rent villas, like Villa Maroulas and to go in Agios Pavlos Beach
One of the most incredible beach near the villas Maroulas, Situated 58 kilometers far from Rethymnon, at the Southeastis. Agios Pavlos ( Saint Paul ) Sandhills beach. It is a quiet beach where you can relax, enjoy the sun, practice your yoga positionsis a fantastic bay in a wild and majestic scenic landscape with huge sand hillsthe. the island of Crete is paradise !!!!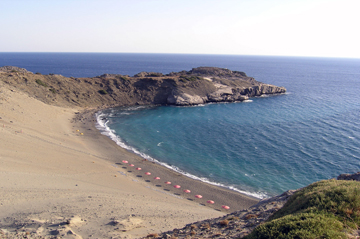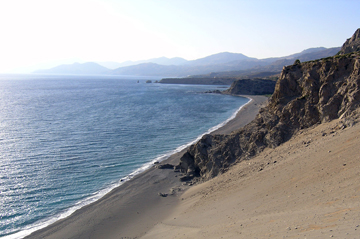 ---
15/07/2012
The early Cristian basilica near the village of Maroulas in Crete
During the early Christian period when Christianity first appeared and was widely dominant on Crete an In the area of Villa Maroulas our luxury villas rentals in Crete. Many magnificent temples were built based mainly on the architecture of ancient times. Throughout the entire Eastern Mediterranean area. as weil as Maroulas in Crete, the architectural style of the churches was of the basilica with three aisles. a narthex and a wooden roof This style prevailed with only a few variations through the 5th century up until the 9th century. The roof of the middle aisle was raised, this allowing plenty of illumination of the interior. throughout the Prefecture of Rethymno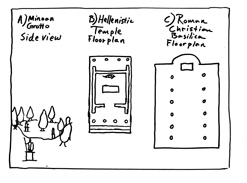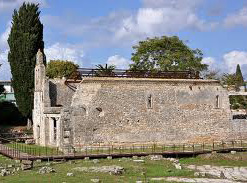 ---
28/06/2012
The joy of life
Dancing and singing are essential ingredients for Cretan revelries. Both men and women wear traditional costumes not only during festivals but also in every day life. They are true works of art with regard to weaving and embroidery. People dance traditional dances to the accompaniment of the lyre. while Cretan "mantinades" are sung.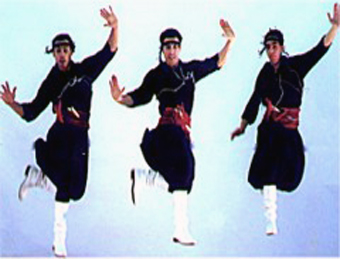 ---
04/06/2012
Plaka is like a village in the city of Athenes
Plaka in Athenes is the area most visited by tourists. The Plaka is also the oldest part of Athens. As you'd expect from the oldest continuously inhabited section of Athens, the Plaka has a good number of archaeological sites, acropolis... including the Greek and Roman agoras Its also has the charming district of Athenes, it is quite commercialized and it still a neighborhood and arguably the nicest neighborhood in central Athens. Most of the taverns are typical tourist places but the quality of food is not bad in many of them Plaka is like a village in the city of Athenes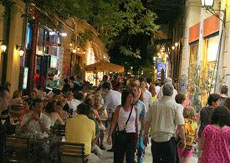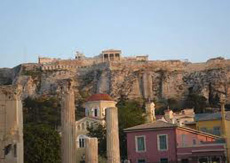 ---
14/05/2012
SWALLOW in ours luxury villa rentals
SWALLOW: A very familiar bird of 19 centimetres in overall length. It comes to Greece and in Crete in the Spring and nests under the overhangs of roofs or city balconies, or wherever it can find suitably protected niches like in villa Maroulas. It feeds on insects it catches in flight.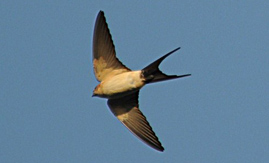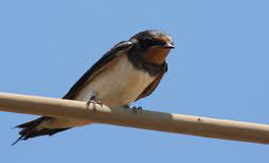 ---
08/05/2012
Birds of luxury villa in Crete
BARN OWL: A beautiful bird, measuring 35 centimetres and with grey plumage shading to gold at the crest and lighter .beige on the underside. Jt inhabits the northem areas of Crete.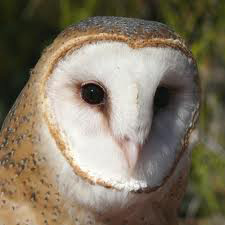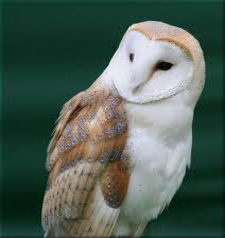 ---
29/04/2012
SWIMMING AND WATERSPORTS
luxury villa holiday in Crete offers infinite possibilities for enjoying yourself in and on the water. But Poseidon, the sea god, was not known for his even temper.Crete squalls are notorious. The whole nature of the sea can change suddenly when the meltémi blows and lifeguards are very rare: you are much more likely to be on your own. Do not swim out very far, that tempting rock or islet is always further away than you think. Around many of the islands there are ferocious currents and undertows; even the strongest swimmer should take special care.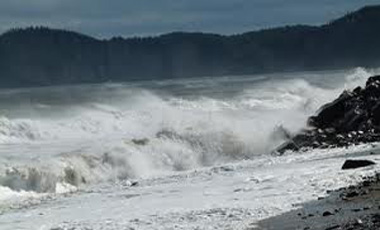 ---
20/04/2012
The archaelogical site of Knossos in Heraklion 80 km from villa Maroulas
The Knossos name , survives from ancient Greek references to the major city of Crete Situated just 5 Km of the capital Heraklion is now the most impressive archaelogical site in the nord part of the island of Crete and probably the ceremonial and political centre of the Minoan culture and civilisation Discovered in 1878 by an antiquary from Crete, Minos Kalokairinos This is the largest Minoan palaces.It holds an area of around 20,000 m2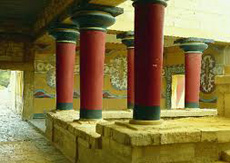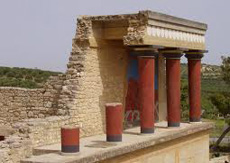 ---
08/04/2012
symbol of the island of Crete
The Kri-kri the wild goat from Crete.is a symbol of the island of Crete,much used in tourist resorts and official literature, although few tourists or even locals have ever seen one.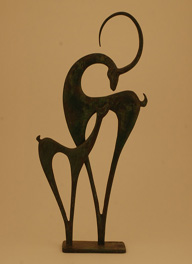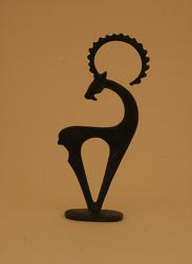 The Kri-kri (Capra aegagrus creticus) from Crete has a light brownish coat with a darker band around its neck.It has two horns swept back from the head. In the wild, they are shy and rest during the day. They avoid tourists and can leap some distance or climb seemingly sheer cliffs.
---
27/03/2012
The goat from the island of Crete
The Kri-kri is a wild goat from Crete. It has a light brownish coat with a darker band around its neck. It has two horns swept back from the head and is also called Cretan Goat or Agrimi. In the wild and around the Villa Fokas, they are shy and rest during the day. They avoid tourists and can leap some distance or climb seemingly sheer cliffs. Its status was one of the reasons for the Samaria Gorge becoming a national park in 1962. There are still only about 2,000 animals on the island. They are considered vulnerable and are much protected. Archaeological excavations have found several wall paintings of the kri-kri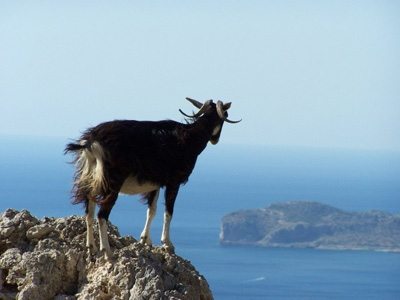 ---
13/03/2012
The lyra from Crete
Cretan Lyra is the instrument of God!!! It is a violin-like three-stringed bowed musical instrument and considered as the most popular in Crete. It is the voice of the island people and perfectly accompanies the poetic art of mantinades. The Cretan Lyra is an enigmatic and truly unique instrument that survives from the medieval Byzantine Lyra, an ancestor of most European bowed instruments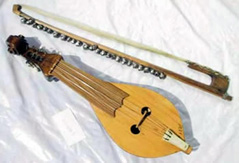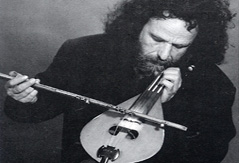 The choice of wood is normally aesthetic, and usually carved with beautiful images of local birds such as the eagle or the two-headed Byzantine eagle. Cretan music is full of the rhythms created by the Lyra and its master is Antonis Xylouris, known as Psarantonis, from Anoyia. Today, still, there is no family or friends gathering without Lyra
---
10/03/2012
Xorta from Rethymnon
If you walk these days around the fields in Cretan country side, you will see old ladies gathering up wild herbs that looks like weeds. They are picking "Xorta" (wild greens). Xorta is a very important element in Cretan diet. It usually is black mustard leaves, dandelion, or beet green, sorrel, spinach… depending on the season. It is still handpicked by the villagers. The Xorta has to be boiled and served with olive oil, lemon salt and pepper. It is served seasonally in all traditional taverns as an accompaniment to meet or fish.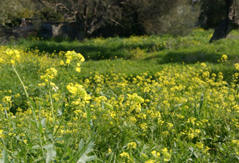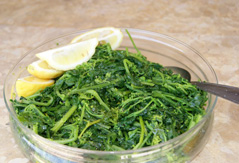 ---
07/03/2012
Marianna's Workshop in Maroulas
In the village of Maroulas, you will find Marianna's Workshop. Marianna is specialized in tea-mixtures and oil essences from Cretan native plants. Plant life has always been one of her hobbies and she decided to make it her profession and to settle in Maroulas, in 1996, where the environment of the village remains unpolluted. Since then, she runs this small herb shop in one of the village's narrow street. Marianna who speaks, not only Greek, but also fluent English and French, organizes, from March to June and in October,botanological walks around the village where she explains everything about local plants. You can register directly at the shop.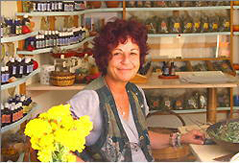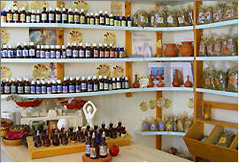 ---
29/02/2012
Carnaval of Rethymnon
What a nice carnival we had this year again!!!! And as always the sun was with us.In spite – or because of – the crisis, people coming from all over Greece for these short holidays, were here again to enjoy the big parade and the party. Of course the political problems and their consequences were the major themes of the decorated floats but, as usual, everybody was in a party mood. Colorful costumes, loud music, terraces full of people having fun, drinking and eating "souvlakia" (meat sticks on the grill) in the streets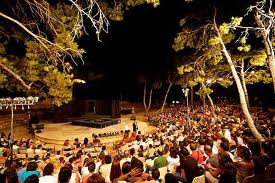 ---
26/02/2012
Tassos personal gardener form our villa in crete
We are approaching the end of February and all the works in the villa are in progress.Today arrived from Athens our "personal gardener ", Tassos. He is here to trim branches, aerate to soil and put fertilizer of all the plants and trees we have around the swimming pool and on the terrace. As in many villas in Crete, some of them are very old. The lemon tree gives us all the fruits we need and the frangipani tree embalms the yards of its fresh smell. In a few weeks, everything will be ready to welcome our first guests for their Crete vacations.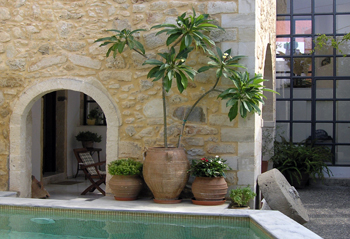 ---
23/02/2012
villas in crete carnaval is coming
Karanaval is coming! Last Thursday was « Tsiknopempti », the last day where we eat meat before Eastern. It was the opportunity for friends and families to gather in the Tavernas and eat roasted meat. We made a big barbecue party in our Villa in Crete. We are now expecting the big parade of Carnaval, on Sunday with a lot of costumes! The Carnaval of Rethymno is one of the biggest in Greece. A lot of people come from all over the country to have fun during the one week festivities.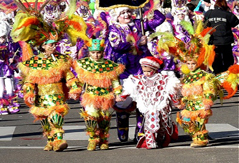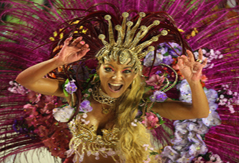 ---
*
17/02/2012
Xchristakos Contemporary artist painter
With the big crisis touching our country today, greek artists have a lot to express. We have the exemple of Xchristakos, a greek painter from turkey, who came to Rethymnon to get inspiration from the beautiful and peacefull landscape and atmosphere of Crete. We were very proud to welcome him in our crete vacation rental.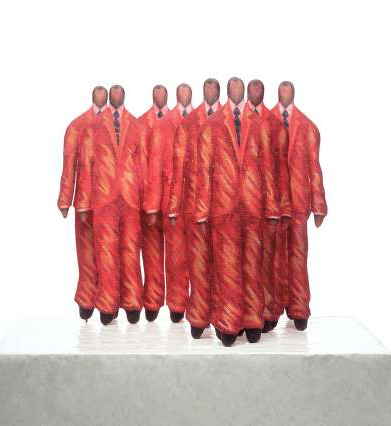 ---
16/02/2012
Little people of XChristakos wink at us
Born in 1948 at Pincess Islands Istanbul Turkey from Greek parents. He is a original self taught painter, except for lessons he took on drawing. Solo exhibitions: 1973 and 1974 at the Cultural Center of Istanbul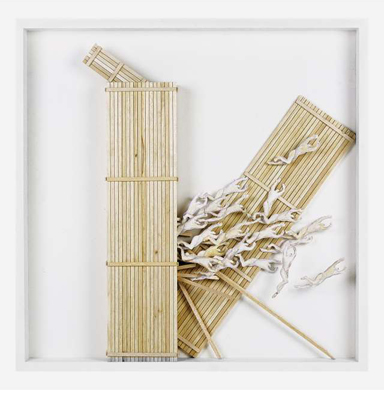 ---
15/02/2012
Solo exhibitions in crete vacation rentals
The two cultures in which he lived the western and the eastern endowed him with rich knowledge on the art of painting, but also their impact put an unbearable pressure on him. The experience of such an impact will mark his then work, since his paintings betrothed to sculpture compose "paintings-sculptures", in which the artist stages sculptured humans, at times encaged and at times on the run.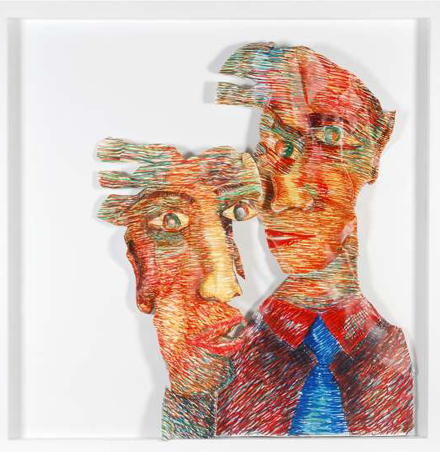 ---
14/02/2012
Xchristakos Contemporary artist in Crete
In 1974, in the middle of a whirl, leaves Turkey and travels to Europe (Paris-Brussels) where he participates in some group exhibitions. Presently the artist lives and works in Athens where in 1992 and in 1996 participated in group exhibitions at gallery "Titanium" (Yayanos)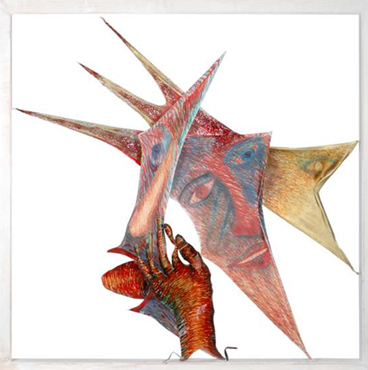 ---
12/02/2012
Crete is not the entire Greece!
Our crisis, fortunately, doesn't touch our island so much!!! Bartering still exists here and a lot of people live with this, especially in the villages. Being 10 years late on the rest of the country and benefiting of a generous nature, our economy is still based on exchanges between families. Away from the big cities and their problems, Cretan people survive and you will always find a nice villa in Crete for your holidays.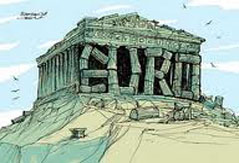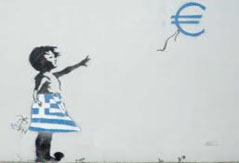 ---
09/02/2012
Crete holiday villas in Rethymnon
One of the most wonderfull period of the year. february and march are months of contrasts in Crete. Each colour has its place : The mediterranean blue sea on a sunny spring day with the Psiloritis with its white snow coat . The olive groves covered with wild flowers : orchids, tulips and anemones. Enjoy from your villa in Crete the view on nature making its show !
---
05/02/2012
VRBO in Crete
Spring is coming ! Many people are going now to decide to come for their holidays in our beautiful island. But be careful, many accomodation and crete vacation rentals do not have the agrement of Grec Ministery of Tourism : EOT and, therfore, no autorisation and insurances. Most of them do not meet the standards which allow them to propose services to customers more and more demanding on quality and security. CRETE VACATION RENTALS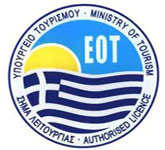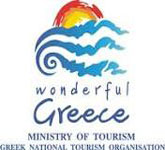 ---
28/01/2012
Villa Maroulas, Crete Holiday Rental in historic Stone
Here come the time for the big work in the villa ! The weather is now beautiful in and many crete holiday rental are ready for renovating. Every year we need to take care of our stone walls dating from 1426. For that, we ask for help to Nikos and his team, our stonemason and archeologist. Nikos is an artist and works the stones only with his hands! Every year he cleans the stones, coats them and put new sealing when necessary. Did you know that every single stone of the house has been cut by hand when it was built and Nikos still works this way today ?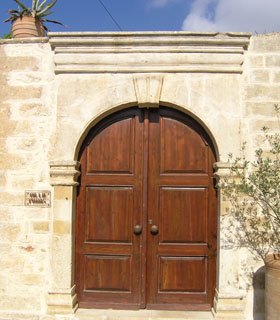 Intrance of Villa Maroulas build in 1426
---
23/01/2012
We celebrate the end of olive harvest
After our wonderfull orange marmelade, we celebrate the end of olive harvest. Crete is one of the biggest olive producer in Europe. And our oil is considered as one of the best and purest. We went to the olive factory of our friend Stamatis, near the Arkady monastery and we selected the best olives and oil to offer to our guests. After that, we went back to Villa Maroulas to warm ourselves in front of the open fire place and watch a good movie on the giant screen. The children were very happy !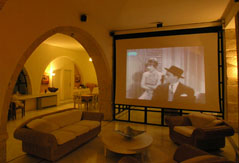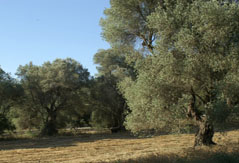 ---
20/01/2012
Making orange marmelade in the house
We love making orange marmelade every years. As soon as oranges are ready, we collect them from our garden, we have got many oranges trees. We just have to reach out, to pick many smelly, juicy, and sweet oranges. In Crete, we are so lucky to have lemon and oranges trees : the sun, the climate, ... all together make this amazing quality of fruits.
---
19/01/2012
After the collect, direction our holiday home
After the collect, direction our kitchen, ... We always ask friends to come and to help us, it's more funny and more homely, each of us as a works : one is washing oranges, one is peeling off the skin and the "white", one is cuting in little square, one is making zest with the skin, and 2 or 3 more people are just looking, commenting, and laughing ! After a while everything is ready : 5 kilos of prepared oranges + 5 kilo of sugar in a big pot, and we cook it very slowly. After about 2 hours, the marmelade is ready, and it's time to put in jam pot. We are very happy, because all these pot are going to be in the Villa Maroulas : when the guest arrive in the villa rental, we always offer them a jam pot from the winter before.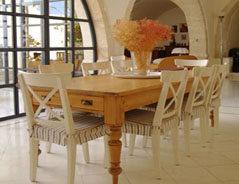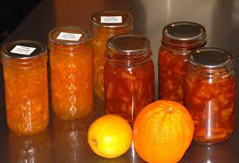 ---
15/01/2012
Holidays house in Rethymnon Crete
Rethymno is just 8 km from our self catering house to rent for holidays. Rethymnon is a small town in the north of crete. Very long beach, little cute port with small boat, old town with ancient building are the picture. We live here, and really the town is alive both the winter and summer. Rehtymno, where you have an easy life, where you always meet somebody you know, and have a coofee, where a walk is always an exploration. The town who there is a nice carnival, nice summer night life, nice winter studient life.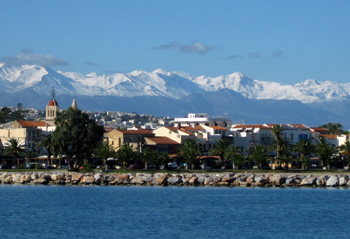 ---
08/01/2012
A familly sunday day today
A familly sunday day today : sunny, cool and after 2 days of rain, it was a nice opportuny to have a walk. All our familly, instead of going to Maroulas, went to a very small village of Asteri, 10km from us. A typical village, small and quiet but dynamic with a very nice tavern-kafeneio-museum ! First of all, we went to visit the village, all around it's nice villas and houses. After a little exploration of 20mn, we went to have a place in the nice tavern. We took different dishes, and all of them was so interresting, oven pork, mixed winter salad, chickpeas, ... and of course the local wine After finishing all our plates, it was time to go back to the Villa Rental of Maroulas.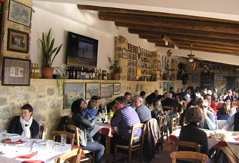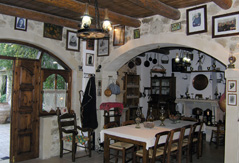 ---
05/01/2012
Excursion in the Psirolitis
Today our guest from the villa and us have been together in excursion in the Psirolitis. We enjoy this nice sunny day of holiday. We stop in the taverna Xovoli and eat a very tasty cretan disches and drink many raki. On the way back, we meet Yannis and again we stop for a raki. Fortunatly, our cars know the road and came back to the Villa Maroulas by themselves !!!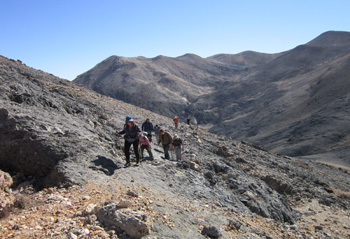 ---
01/01/2012
Best Wishes from Maroulas
Each of your visit in our Villa Maroulas has helped us to deepen our knowledge of our beautiful island. We are now able to propose you more unique moments to live, more places to discover and to make your next holidays in Crete a new experience We wish you a Merry Crismas and a Warm and Happy New Year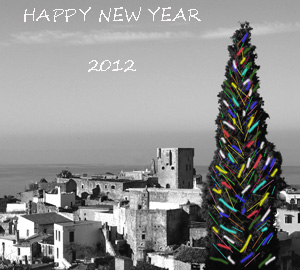 ---